It's holiday package season and postal deadlines are ready to sneak up on you before you know it. In 2021, the postal and delivery systems are seeing added stress of supply chain shortages and missing workers, so its more important to get your packages ready in advance than ever before.
Whether shipping a retail product to your many customers, bundling your creative work off Etsy, or simply sending a loving gift to family — you need to pack well and pack securely or your items won't arrive as promised. To ensure the right packaging, it helps to start with the right tape.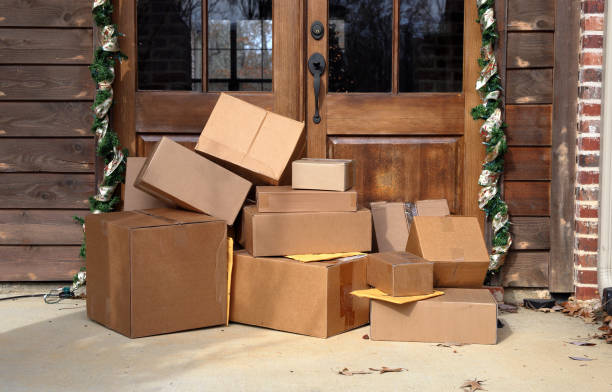 Polypropylene Tape
Polypropylene tape is a lengthy mouthful describing a popular style of packing tape that can be made in many different colors. Fantastic for businesses, polypropylene is strong and sturdy, but can also be printed to any design so you can add customer branding or messages with each box. When choosing your polypropylene tape you'll want to select the right thickness for the job.
1.9 mil thick tapes are lighter weight and appropriate for sealing boxes up to 30 lbs.
2.5 mil thick is a heavy-duty tape that can handle sturdier packages – appropriate for sealing boxes up to 50 lbs.
2.9 mil thickness works as an extra heavy-duty sealer. Use this extra strength heavy-duty tape for packages 50 pounds or over.
PVC tape
If you've heard of PVC piping, you're already familiar with the material used to create PVC tape. When thinking of packages, you can consider polypropylene similar to your clear or brown packing tape from Staples and PVC a bit more like Duct tape (although there are still many differences). This strong adhesive comes in a variety of colors and can be printed as well. Unlike traditional duct-tape, this sealant is consider the "silent tape" because it pulls off the roll very easily and quietly. When choosing your PVC tape consider the strength.
2.2 mil thick is a middle-weight in strength, use this for sealing boxes up to 40 lbs.
3.2 mil thick is the heavy-duty version, use this for all boxes 40 pounds and up.
Paper Tape
Paper tape may not have the flexibility of plastic or vinyl-style tapes, but it still has many benefits. Sometimes called KRAFT tape, paper tape is a paper roll strengthened with fiberglass threads. One of the main advantages of this tape is that it makes a more eco-friendly option than other synthetics, yet it can still be printed and colored to match your brand or message. Once it is on your packaging it adds an incredibly strong bond. Choose your paper tape from the following strengths:
Regular (240) – a lightweight tape good for sealing boxes up to 30 lbs.
Heavy Duty (260) – this heavy-duty tape can be used on larger items and is appropriate for sealing boxes to 55 lbs.
So choose your tape and get ready to start boxing. Beat the holiday rush with the right equipment including tape that keeps your items sealed no matter what packaging side trips your items get sent on. Create your custom look and remember too — don't forget that tape dispenser.