Custom Packaging Tape and Custom Shipping Tape
When you are looking for custom packaging tape and custom shipping tape, look no further than Phoenix Tape & Supply.
You might be surprised at just how many businesses use packing tape for a number of things that can impact their potential customers. Simple things such as custom shipping tape can make an impact on how a business is perceived both in general as well as with their customers.
We have been providing businesses of all sizes with their own custom packing tape to use in their daily operations. Our team can help you determine the right type of custom shipping tape that you need and work with you to get your logo and name onto rolls of your custom packaging tape. Contact us today to learn more.
Find the Right Tape for You
How To Pick the Right Custom Packing Tape for your Needs
You can easily get overwhelmed with the variety of sizes, colors, and grades of the different custom packaging tape, but that's where our experts can help you narrow down your options to the best ones for your needs.
The adhesive type that you need is a good starting point. The water-base that is part of the paper tape might work perfectly for your needs, or it could be the rubber-based adhesives work better. We can provide you with samples for you to try out in your specific situations.
Often times the temperature that you work in can make a significant difference in the kind of custom packing tape that you need. If you are working in a low-temperature environment you may want to look at our Hi-Tack Freezer Tape.
Other tapes can last for a very long time if they are stored properly, and custom paper tape can last nearly indefinitely.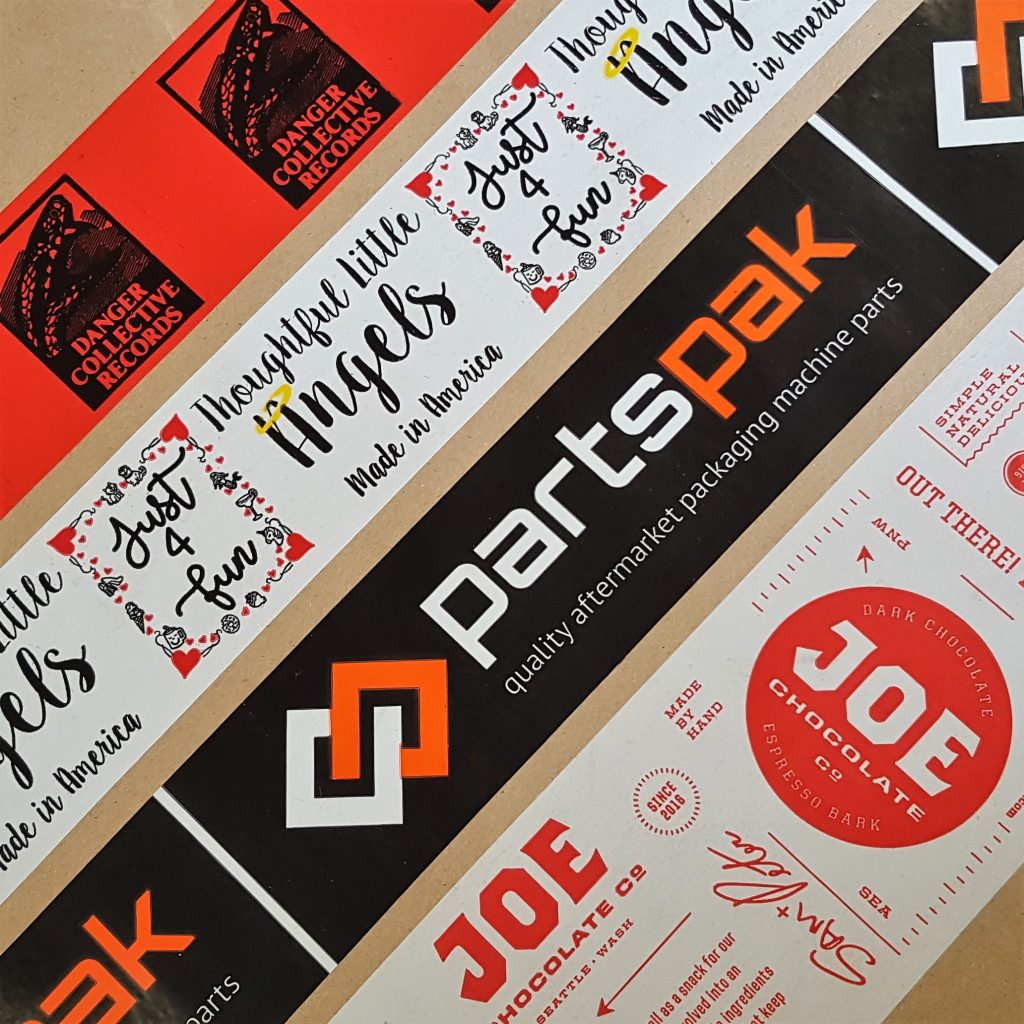 Our team will help you to get the best packing tape for your needs, customized with your brand for maximum impact.
Whether you want to have custom packing tape with your logo on it, make an impactful marketing message, or you just want to use the best packing tape for your circumstances, making the call to Phoenix Tape & Supply is your best move.
Custom Packaging Tape as a Marketing Tool
The simple fact is that having custom packaging tape offers you a wide range of marketing options that can make a big difference in your future marketing efforts.
Why not use your custom shipping tape as a call to have recipients share an unboxing video on their social media platform of choice? Perhaps you have a contest going and you want to get people interested in participating.
Your custom packing tape can have a custom QR code for anyone to go to and participate. You could even have custom packing tape that advertises a discount code for a free item or perhaps free or discounted shipping within the contiguous United States. Your custom packing tape can be an amazing marketing tool for your business.
Why buy your Custom packing tape from us?
For over 35 years, we've specialized in offering high-quality and affordable custom printed packing tape to companies of all sizes.
We work only with trusted industry-leading material suppliers to ensure you receive the best raw materials available.
We combine experienced sales, art, production, and printing teams with advanced printing presses to help us provide exceptional custom tape worthy of your brand and budget.